The TurboSpin Cycling Experience
Equipment
Schwinn AC Performance Plus Bikes with MPower Consoles
The class is performed on Schwinn AC Performance Plus Bikes with MPower Consoles. These are top of the line indoor bikes with computer monitors to allow the riders to see their precise speed and resistance throughout the class.
Dumbbells
As riders enter the stadium, they will choose their dumbbells located by the entrance. There is an option for 2, 3, or 5 pound dumbbells to accompany the arm exercise during the ride. There will be one song during the TurboSpin class which incorporates weights for an arm segment.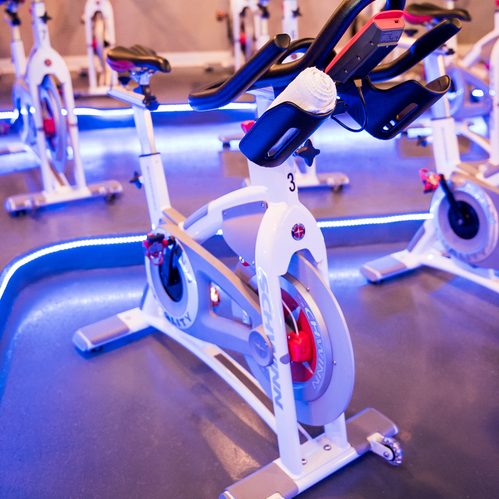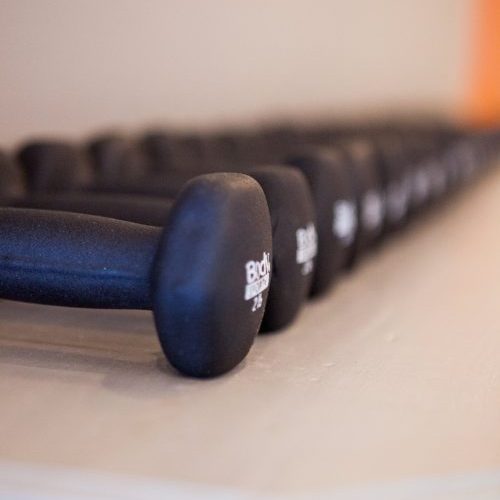 Technology
Performance IQ
Performance IQ's Smart Studio system includes real time performance display, automatic data tracking and online bike reservation. Throughout the class, riders are able to see their performance. After class, all of their stats from the bike are uploaded into the rider's online account. In your online account, you are able to see calories burned, miles cycled, energy level, and ranking for the class. It is a great way to compete against yourself, watching how you gradually improve over time. It's also a great way to compete with others if you opt in to be on the leader board and participate in the races during the class.
Music
Instructors create a new and customized playlist for each class. These playlists correlate exactly with the work you will be doing throughout the class. The playlists are fresh, fun, and energetic. Great music combined with our surround sound system in the stadium makes a TurboSpin class feel more like a party than a workout!